Vie.gne
The soap with aromas inspired by the vine
Vie.gne
Soap with the benefits of grapes
Vie.gne
The varietal soap that respects your skin
Vie.gne
The varietal soap that preserves the environment
Soaps, yes... but not only!
All the soul of the grape varieties in a committed soap
Do you also, with your friends, try to discover the aromas of the wine tasted during the aperitif or the meal? With my loved ones, it's one of our favorite games.
It is this passion for wine and the moments of conviviality associated with it that inspired me to create a brand of grape marc soaps. In each of them, I want to find and convey to you all the subtleties of a particular grape variety.
Red fruits, apricots, apples, warm brioche, spices, undergrowth... With more than 1,000 aromatic compounds present in the grape varieties from our magnificent wine-growing areas, the scope for creativity is endless!
"The universe of the vine opens up immense horizons of pleasure, natural benefits and escape... With our soaps, we make them take their place at the heart of your daily life."
- Etienne, founder of vie.gne
Vie.gne, a committed brand
Benefits for the skin, respect for life and the environment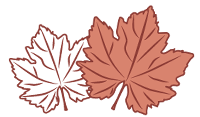 Committed products,
from the vine,
upcycled grape pomace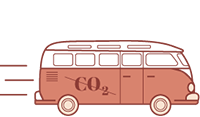 Fast delivery, CO 2 neutral,
free from 50 € of purchases
(in France)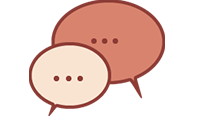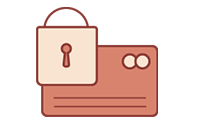 Payment secured by
credit card or Paypal
Grape variety soaps made in the traditional way in Rhône-Alpes
Handmade
Cauldron saponification
Handcrafted, our soaps are saponified in a cauldron, an ancestral and natural process.
During our saponification process, that is to say during the mixture with sodium hydroxide, 100% of our oils used are of vegetable & organic origin.
An 8% overgreasing and a naturally produced vegetable glycerin give the cauldron soap an extreme softness and nourishes, protects, hydrates your skin.
the powers of nature
super vine
The vine and its grapes are rich in polyphenols and vitamin E, powerful antioxidants.
These superpowers are added to grapeseed oil when overgreasing 8% of our soaps.
The colors of our soaps are obtained by adding vegetable or ocher powder, only ingredients of natural origin and also provide additional virtues to varietal soaps.
Oenology, perfumery & cosmetics
The flavors of wine
The olfactory notes of our soaps are inspired by the aromas of the vine and are developed in Grasse, the world capital of perfumery.
Our perfumer, Carole, has managed to transcribe all the subtlety of the aromas of the grape varieties into our soaps.
Our biosynthesized perfumes are guaranteed free of CMR substances (carcinogenic, mutagenic, reprotoxic).
Our soaps do not smell of wine or alcohol.
Reused raw material
Upcycled grape pomace
Grape marc is all the dry residues (skins, pips, stalks) that remain in the press after pressing, once the grape must has been recovered.
It is rich in polyphenols, active molecule of the vine.

Our grape marc is collected from winegrowers committed to the preservation of nature and biodiversity.
We do not create new material and reuse what nature offers us.
An upcycled raw material
The recognized benefits of grape marc…
The grape has long been known for its cosmetic virtues. Its skin contains polyphenols found in pomace, a vegetable tannin that acts as a very powerful natural antioxidant. An effect reinforced by that of the seeds, which contain a high concentration of flavonoids and produce an oil with a high vitamin E content.
Result: grape marc multiplies the benefits for our skin! Natural fight against free radicals for a radiant complexion, anti-aging effect, protection of the skin against external aggressions...
Our grape marc soaps only wish you good!
Made with love in Lyon
Handcrafted soaps for everyone
Made from natural ingredients and using an ancestral cauldron saponification process, our soaps take care of all skin types, from children (from 3 years old) to adults.
They contain neither wine nor alcohol, only grape marc from different grape varieties.
This viticultural richness brings to our soaps a great diversity of incredible perfumes: fruits of the orchard, citrus fruits, flowers, plants, spices, berries, herbs...
So many aromas that can be found in red, white, rosé, sweet, sparkling or fortified wines from each of the French wine regions!
where to find our varietal soaps?
Our distribution network, as a matter of course
Who better than wine professionals to introduce you to our natural grape marc soaps and tell you about the grape varieties from which they are inspired? Wine merchants, winegrowers, tourist cellars, wine tourism professionals, tourist offices, delicatessens… There is no shortage of ambassadors for our French way of life!
We have chosen to work with them, in order to surround ourselves with partners who share our passion for wine and our love of wine-growing regions. You recognize yourself in this profile ?
→ Become a Vie.gne distributor
He distributes our varietal soaps!
"Great idea and great values ​​for this brand! It was obvious to distribute vie.gne soaps for my customers."
- Nicolas, wine merchant atLa vigne & la table in Lyon 7
An original and committed gift!
"Soaps from the vine?! A great gift idea for my father! And I'm also doing a good deed for the planet."
- Rodolphe, manager of Sonsorielle , West Lyonnais
She talks about Vie.gne!
"Finally a healthy, ethical product that my family likes! We alternate between grape varieties to vary the scents, a real treat!"
- Juline, mother & architect, Beaujolais
Want to know more ?
Discover our story in video